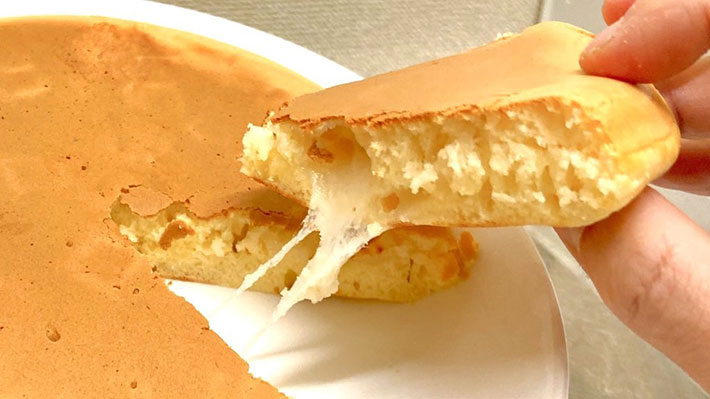 Source: @HG7654321
"Let's eat some leftover mochi!
[Mugi Rice's homestyle castella pancakes]
1. Cut one mochi block into small pieces and add to the pancake mix.
2. Pour the mix into a frying pan that has been warmed over very low heat while checking to see if the mochi disappear into the batter, cover it, and leave it for 15 minutes.
3. Turn it over and cook it covered for another 5 minutes to complete the thick mochi mochi pancake.
"
Mugi Rice says that they used about 200g of pancake mix, and prefers a frying pan of about 20-26cm depth to make the batter thicker. The result isn't just a fluffy castella pancake, but one that adds a chewy mochi texture in between each bite!
---